I love this salad because it can be adjusted to all tastes. Besides, you can make it many times and add something different each round.
A friend of mine shared this recipe with me when she was planing a barbecue for her boyfriend. She wanted to serve salad but he doesn't like most vegetables, so she had to look for some diverse options.
The fact that you can mix up the ingredients and even adjust the dressing makes it great for any kind of occasion.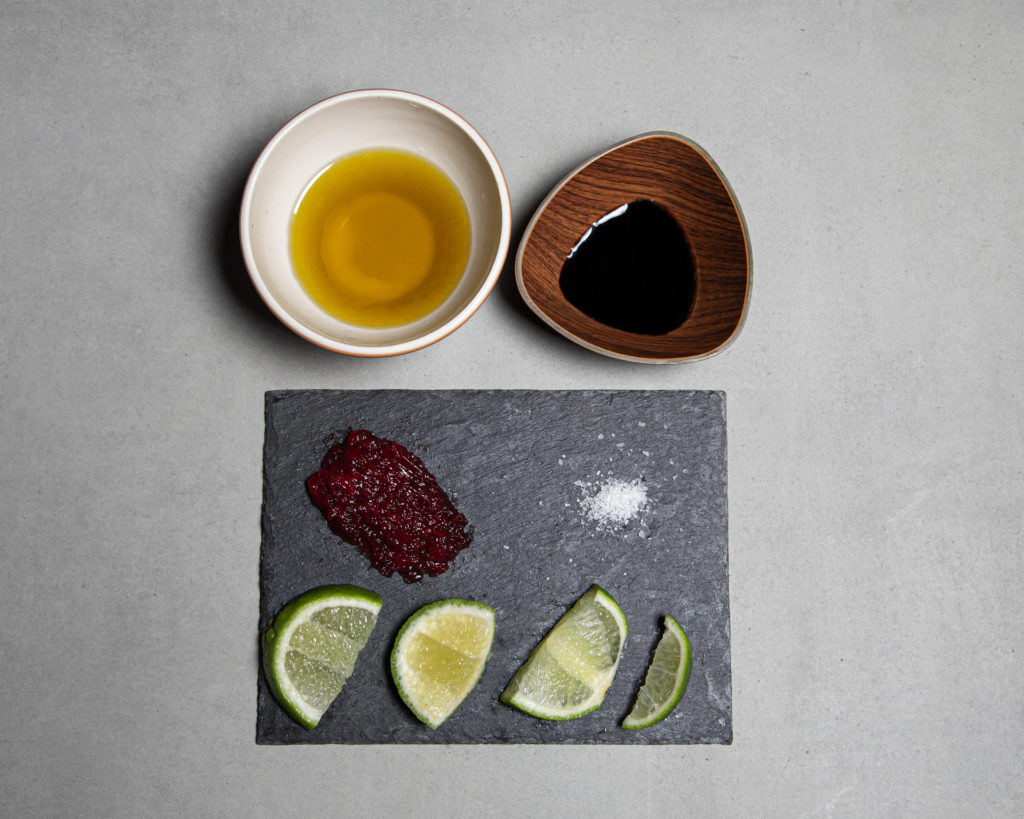 It's perfect for a light lunch or dinner, or to bring to a social event. The plus side is its easy to adjust for vegans, vegetarians or dairy-free people.
Another thing I liked is that it's ready in no time. It took me around 15 minutes to prepare it.
Besides, each ingredient can be a very great source of nutrition that also leaves you satisfied.
The basic ingredients for the salad are:
Mix of lettuce
Bean sprouts
Diced avocado
Almonds
Mozzarella balls (optional)
Chia seeds (optional)
Dressing:
1 cup of extra virgin olive oil
1/4 cup of balsamic vinegar reduction
3 or 4 teaspoons of your favorite jelly or jam. (I used strawberry. The recommendation is to use red berries)
1 lime
Pinch of salt
Preparation:
This is a very easy salad to make. Make sure to wash all the ingredients. Start by cutting up the lettuce into smaller pieces. Add the bean sprouts, the diced avocado and the mozzarella. Finish up with the almonds, chia seeds and any other ingredient you wish to add.
It's best to prepare the dressing at least an hour before serving the salad. The more time the ingredients have to fuse together, the better taste it will have. So, a couple of days in the fridge will result in wonders.
Start with the base of olive oil and add the balsamic reduction and jelly. Mix up thoroughly until the texture becomes thicker. Try it. Add lime and salt to taste. If you think its missing sweetness, add more jelly. The key here is to continue tasting it until it feels sweet and sour.
Make sure to use the reduction and not just plain balsamic vinegar, the reduction helps adjust the texture of the dressing and brings in a sweetness.
Mix the dressing with the salad right before serving.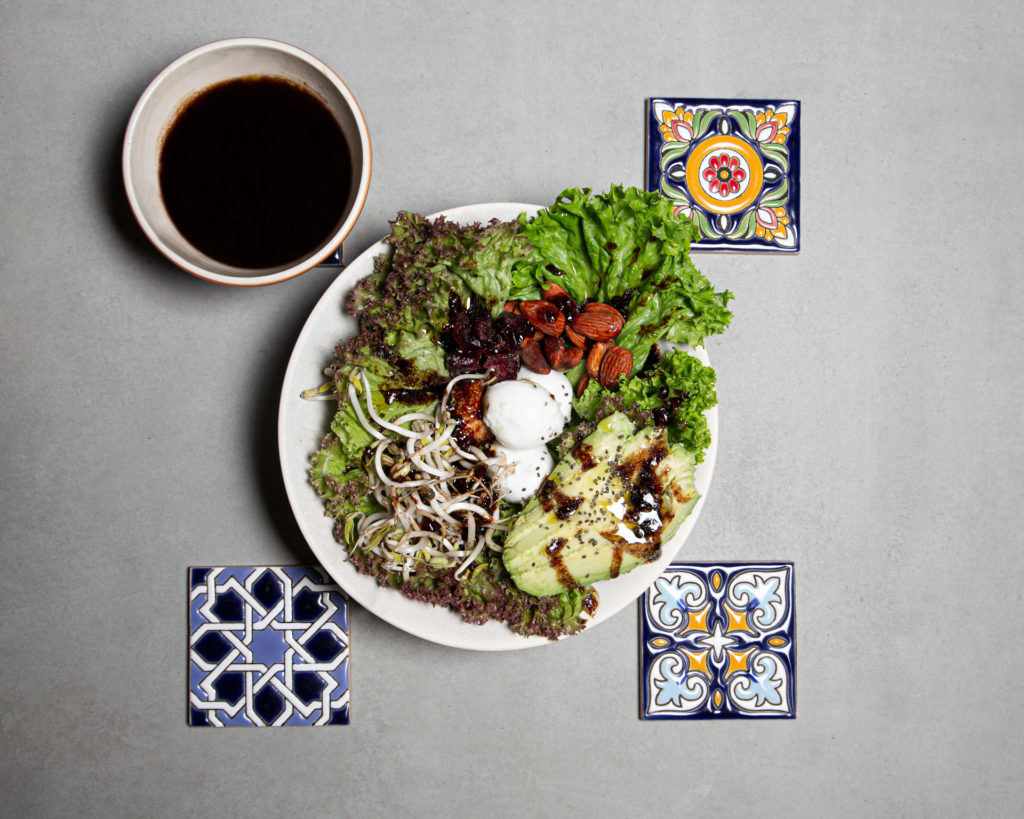 Some other nutritive ingredients you can add:
Dried cranberries (like in the picture)
Caramelized nuts
Pine nuts
Sunflower seeds
Crispy lentils
Chickpeas
Chicken
Smoked salmon
Other vegetables like cucumber, alfalfa, carrot or beet.
Besides being tasty, with the right elements it can be very nutritious.
Lettuce is an excellent source of antioxidants (vitamins A,C, E, B1, B2, B3, B9 and K) and minerals (phosphorous, iron, calcium, potassium and amino-acids).
Bean sprouts have a high dose of vitamin C, potassium and fiber. They are beneficial to the cardiovascular and immune system.
Avocado is rich in healthy fats, vitamin E and other vitamins and minerals. It also helps us feel satisfied.
Almonds contain a high amount of antioxidants and are a great source of protein.
Chia has fatty acids, fiber and antioxidants.
It's important to take into account that mozzarella cheese, and specially the buffalo kind, is a greasy food so it's recommended to not eat in excess. But, all in good balance!
This was the way I decided to prepare the salad with the ingredients I had available at home. Salads can get a little boring, so this one is a great to change up the routine!
What ingredients would you add to it?