What's Coming in the Year 2019:
New Tools for Life, More Traveling and Never ending Learning
Over recent years I was dedicated to growing as an entrepreneur. The development of my projects has been possible thanks to the irreplaceable help of my amazing team. This support also comes from people how been following me on my daily adventures. You included! =)
It all came together last year, with my blog going live and the launch of my perfume PAULINA by You. Yes, 2018 was a very good year indeed. A milestone year, I would say.
As far as having a blog is concerned, well… it's a bit like having a baby: once you have it, it's always there and it is your duty to nurture it and care for it. It is an actual job, far more than "just writing". It's nonstop sharing with dedication and passion but it's totally worth it because I am getting so much in return. The more I give, the more I get back thanks to the constant interaction I have with all of you.
In addition to the blog, there is another project that swept me off my feet last year.
Can you guess what it is? But of course… it is the launch of my perfume!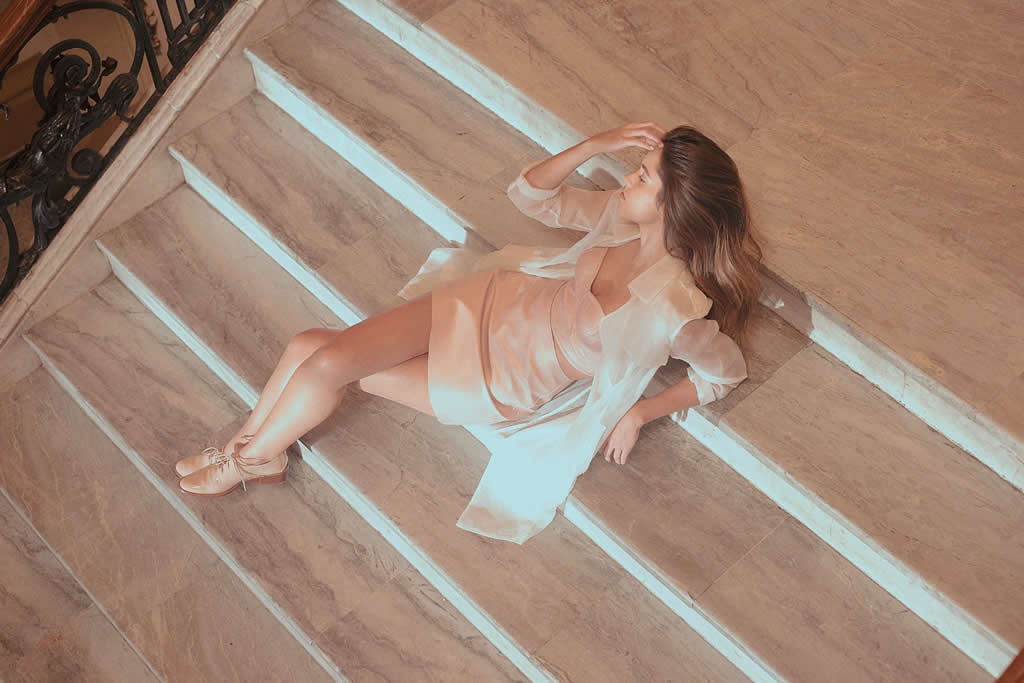 It actually might be the most wonderful project I ever worked on. It truly feels amazing to be able to create something from scratch. The feedback for PAULINA by You has been incredible. It has been received wonderfully by the public, becoming a Holiday Season present for so many people. It warms my heart to know that many of you found it underneath the christmas tree. And since this was all created with you in mind, it makes me feel super proud and grateful for all the love and support you have shown me, especially after all the hard work that has been done.
There is so much more in the pipeline for this new year. Here are some hints:
It has been very exciting to put myself and my world out there in writing. Creating a higher-level connection with all of you to get inspired together and get to know each other more. I want everyone to feel free to interact with my blog because that is the whole point! Ultimately, I want the blog to bring us all together.
As of now, I also wish to immerse myself more into nature than ever before and I want to feel more connected with Earth, with its waters, its beauty and with whatever needs to be done to care for it and to ensure that many generations to come will be able to enjoy just as much, if not more, of our home.
On a more frivolous level, I plan on taking some cooking classes! As I'm sure you know, the situation is pretty bad on this front and it's about time I do something about it. I will of course, need to learn from the very best in the field and so, dear mother, get ready. "Cooking with Mum" is coming soon… ?
Some dancing classes would be a good idea too. Any kind of dance you can imagine would do it. Just for fun! Oh, and BTW, you are coming with me!
I also plan to keep on traveling. There are 195 countries in the world, so many places to discover! Hopefully, I will finally be able to go to Italy and try that pasta I have been dreaming of. Now, I know what you are probably thinking: "Really? Traveling? Isn't that the only thing you do?" But you see, most of the time it's for work, so I'd like to depart for a real journey.
Oh, and one more thing: I enjoyed the perfume journey so much that I would really love to explore more of the creation of "Tools for Life"… What do you think? Something that you would want to have in your life every day. Something special that you won't live without, something unique that is not out there yet, just as much as PAULINA by You…
Well, I am playing with the idea and would love to hear what your thoughts are.
For any news and updates stay tuned!
Photo credits for header: Camilo Villabona.