On when I (almost) burned my butt with one…
How is that possible? It is, it is…
Hair styling is a vital activity for me. I am not only talking about brushing my hair, I mean hours of work: drying, trying new styles, curling, hairspray, and even putting 500 invisible bobby pins into my hair. All of this has been part of my daily routine since I became Miss Colombia. Can you believe that I didn't even know where to start when I won the title?
Back then I had no makeup or hair styling training. I was improvising. Also, to be read: doing nothing.
What I had been taught wasn't easy to do at all for someone not used to any makeup: contouring, red lips, false eyelashes, and much more. The first days at the Miss Universe pageant, I tried to comply with what was expected, but then I was looking at myself in the pictures and I soon realized that I wasn't very successful. That's how I decided to stop using makeup.
I wanted to be just me. No fake eyelashes. No puffy hair. No big lips. I decided to risk it, and during the 20 days before the final competition, I participated in all the activities with very little makeup, zero waves, and almost totally natural.
The same thing happened with the events I participated in after winning the title. Many times for red carpet events I had to do my hair and makeup myself. You would think that by that time I should have learned, but with no time and more events, it was not happening.
I was feeling very comfortable and less worried about criticism, to the extent that I was going to events with wet hair. I would roll down the window and just poke my head out and let the wind give me that natural look. So if at that time someone saw a girl with her head out of a car window, it was probably me.
The Miss Universe organization never judged me, nor demanded me to be different. And guess what: my no makeup, no hairstyle habit led the way to a new approach and opened the minds of many, in favor of a more natural kind of beauty.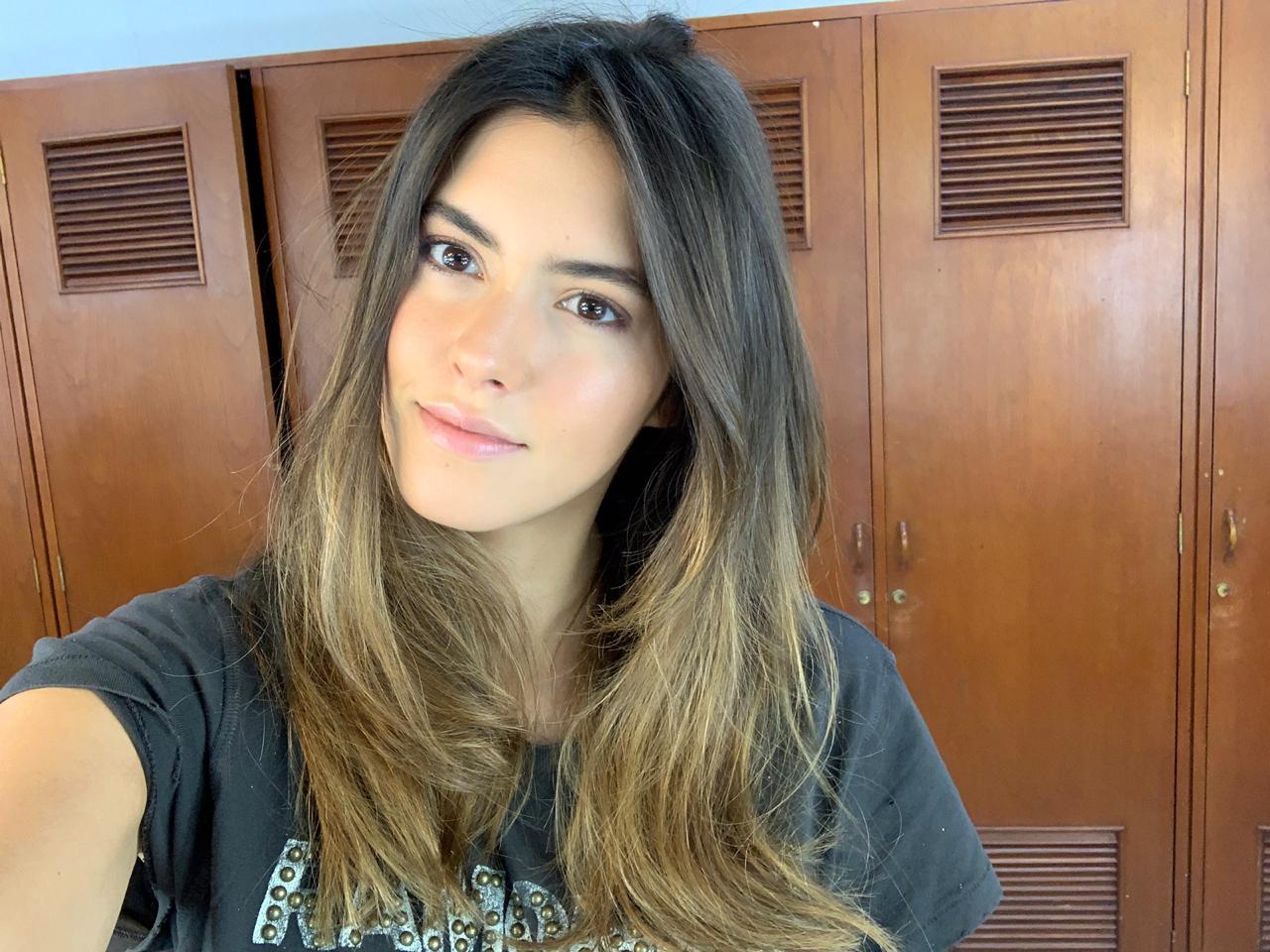 The story of the curling iron hitting my butt (or rather the contrary, but that's just a detail) goes as follows: the curling iron was hot hot hot on the floor, waiting for my roommate, Miss Puerto Rico, to use it. The long black cord was extended from the bathroom's electric plug to the corridor of the hotel room we were sharing, a tiny little room in the city of Miami, filled with suitcases and elegant gowns. The outfit rotation was high: ten amazing outfits per day for the entire duration of the Miss Universe contest—that is, twenty days.  You can imagine the "creative order" that reigned in the room and how much free space was left for the two human occupants: not much really.
Now zoom in and have a close look at those occupants: two girls who hadn't met before and happened to be rivals in the same game. They see each other getting ready for the same competition every day, with a touch of healthy tension floating in the air and…
…and then I accidentally pulled the cable with my foot, and the curling iron gave me a lash on my butt! I had a nice mark for several days, just to remind me of what had happened.
Of course I had a bikini photo shoot right after, and…oh well, nothing that could not be solved with some cream and I just went on with my best smile!
Isn't it pure irony that the very same instrument I have so vividly avoided to use—the curling iron—got back at me like that?! =)
Nowadays, I am happy to report that I (finally!) learned how to do my own makeup and hair. Just "a few" years after winning Miss Colombia I know, but as they say: better late than never!