1 banana / for a power boost that will make you invincible
6 or 7 strawberries / to sweeten you up
20 blueberries / note to self: please count them one by one and don't cheat!
1 little spoon of spirulina / to stay young
1 little spoon of moringa / 'cause it's good for your body and it's green, literally!
chia seeds / for that unexpected crunch
ice cubes / to keep it cool
water / to make your smoothie… smooth.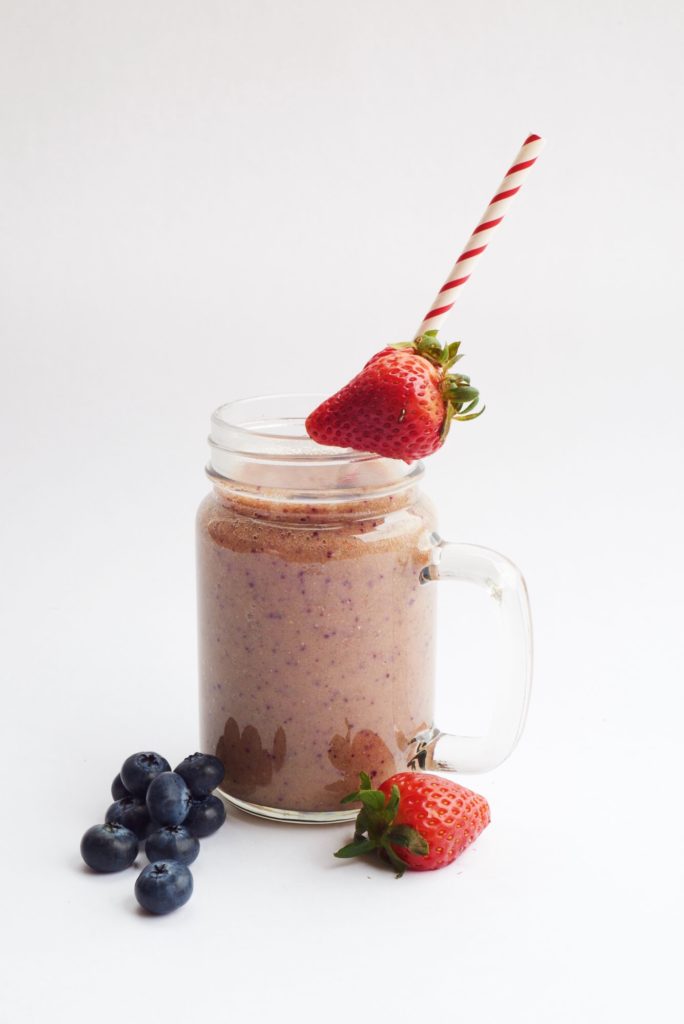 Let's clear things up: I am not moving my career into the food industry. I am also not planning to become a chef anytime soon. To be quite honest with you, I don't really like to cook that much. I just simply, very candidly, and authentically adore this mostly colorful and tasteful blend of fruits, seeds and…that's pretty much it, but there is more to that mix.
But let me start from the beginning: I didn't always love smoothies. Until I moved to New York City, I had never even tried one before!
That was 2014. I was struggling to eat healthy. I was going into bakeries and cafes every day to get a snack to-go, or sitting down at random restaurants just to get something into my body.
The first time I had a smoothie, I immediately knew it was perfect for me: it was love at first taste! You see, the wonderful thing about smoothies is that you can have them anywhere and at any time of the day. Not to mention they are time savers. They are the perfect solution for a busy schedule. They are casual and easy. Also, they are packed with large amounts of vitamins and nutrients in one single cup.
Once I moved back to Bogotá, I decided to make my own smoothies. The recipe you find above is one of my favorites. It's very basic so don't get too excited, but basic is the best way to go sometimes, and this blend really is at the top of my list.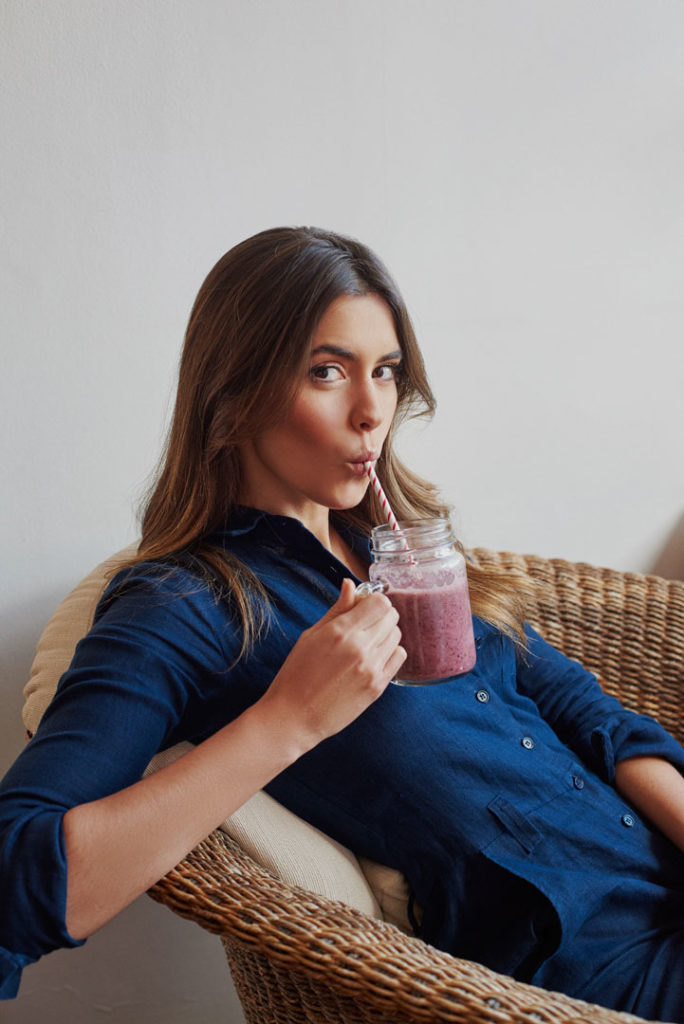 Another fun thing about smoothies is that they are bit of a metaphor of life to me: there is so much happening in one single portion. Different textures, colors, and provenance of the ingredients, the same as you can see in people when walking in large cities around the world. And if ingredients represent people, the blender is the vortex of life we all live in every day. You can regulate it in full or low speed, and at times you can give it some "pulse." The blender can stir, chop, and mix, it can puree and even liquefy—which I am assuming is not the best scenario in real life ☺
But what I like is the idea of the mix, as it happens to me in real life: some time with my friends for a portion of fun, a trip to a new country for many portions of unknown experiences and new colors and flavors, the sweet touch of the time spent with my boyfriend and the energy of working with new teams on new projects.
As much as smoothies are colorful, enriching, and never boring, so is life!
I say that you try them, with your own ingredients: your selection of fruits and seeds for your favorite smoothie, and your unique blend of people and experiences, to enjoy life to the fullest.
Try it and keep me posted!
Photo Credits for header: Andrés Espinosa